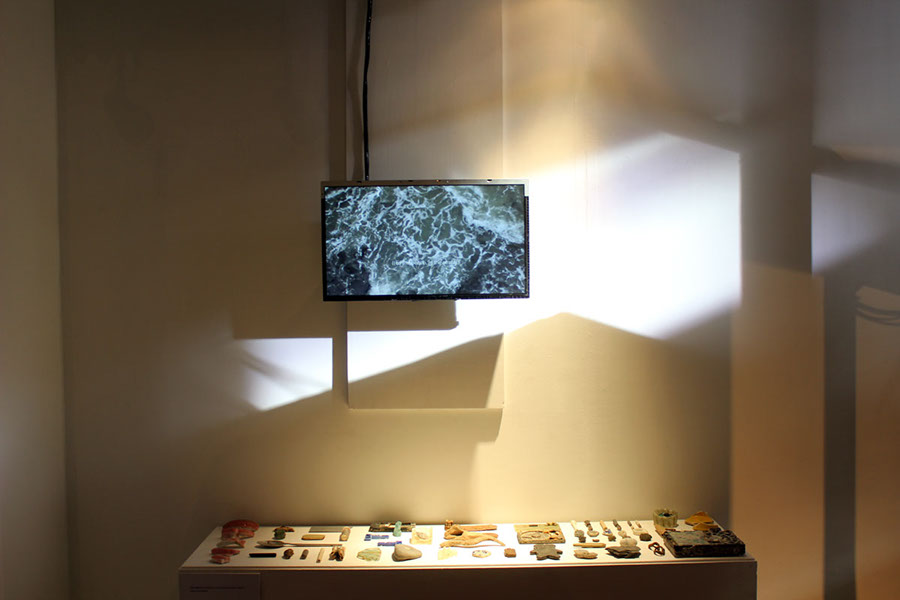 Stratigraphic columns and viscous water, Hotel Elephant, London (2017).
A video and live event, drawing upon research into connections between cross generational objects found in the worlds longest archaeological site (the Thames riverbed) and fossilised organisms along the Jurassic coast, Dorset.  The live event was  an evening of oceanic and pro-biotic food, fossil handling, reading and group discussion.
With thanks to Hotel Elephant, and Southwark Council's Arts & Culture Grant scheme.